Vegan Matcha Brownies
So I took the idea for matcha brownies right off of Instagram. To me, matcha and brownies don't really go together just because I think the flavor of matcha is so delicate and the flavor of chocolate brownies are so overpowering.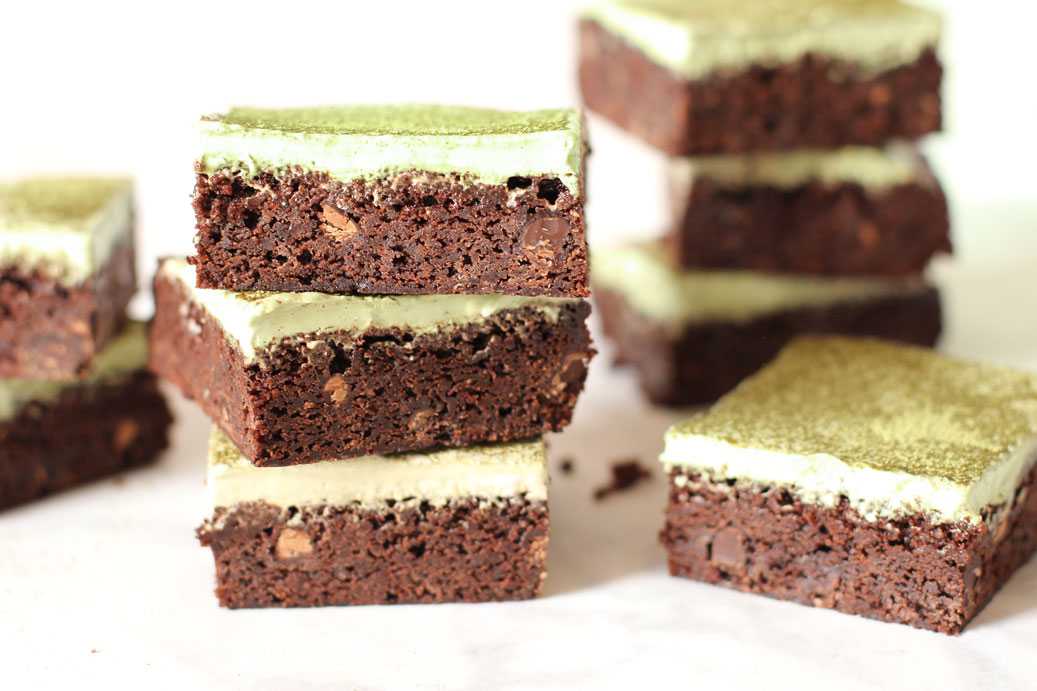 Nonetheless, I still wanted to experiment a bit and the results are pretty good. I saw that many Instagrammers used cocoa butter as the frosting for the brownies, and that just seemed too rich for me. I ended up using a coconut whipped cream with my matcha, which brought out the flavor of the matcha instead of masking it in sugar and fat.
Also though, the whipped topping is lighter than cocoa butter and I like the juxtaposition of a heavy fudgy brownie with a light, whipped topping. Honestly, after trying it out, it really tasted like brownies with a light, matcha ice cream.