Osmanthus Chrysanthemum Jelly
It's mid-July and I thought this refreshing osmanthus, chrysanthemum jelly would be the perfect recipe to cool us all down. It's light, floral-y, and sweetened with honey.
There a a ton of benefits to osmanthus and chrysanthemum. Both are rich in antioxidants and are calming for the body. Osmanthus provides an apricot-y and floral note while the chrysanthemum gives a soothing floral touch. Depending on what type of honey you use, that can also contribute to the flavor.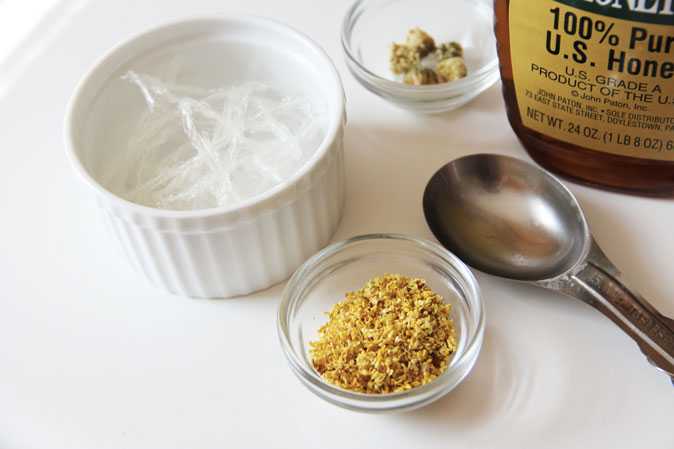 A small note for those who are not familiar with agar - it's a gelatin-like substance that comes from algae. It's not as "springy" as gelatin and I would liken it more to the texture of fruit jellies when they are set with pectin. Definitely check out my tips on working with agar. You need to make sure all the agar is melted over heat before it will set.
Directions
1. Bring water and agar to a full boil.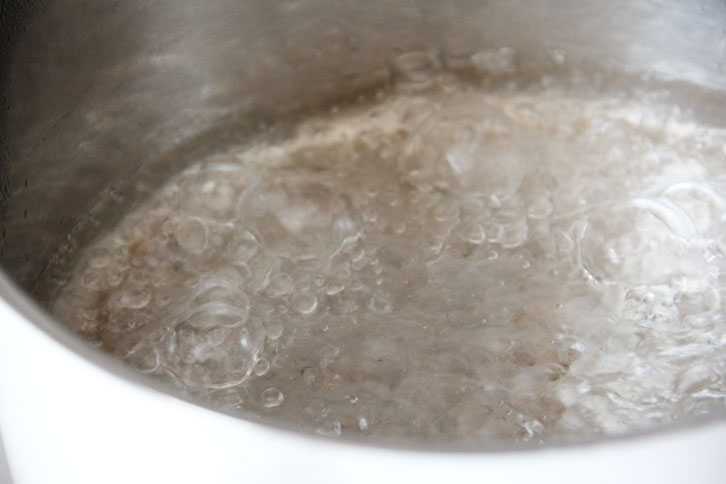 2. Turn heat down to medium high and cook until all the agar has dissolved.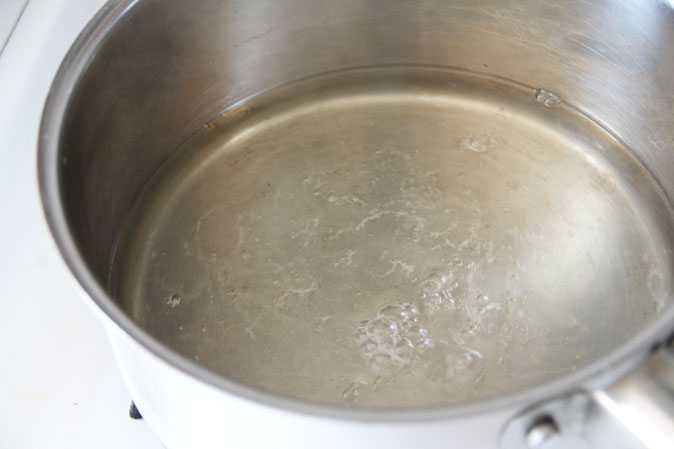 3. Put in honey, osmanthus, and chrysanthemum. Turn heat down and simmer for 5 minutes. After, turn heat off and let flowers steep for 5 minutes.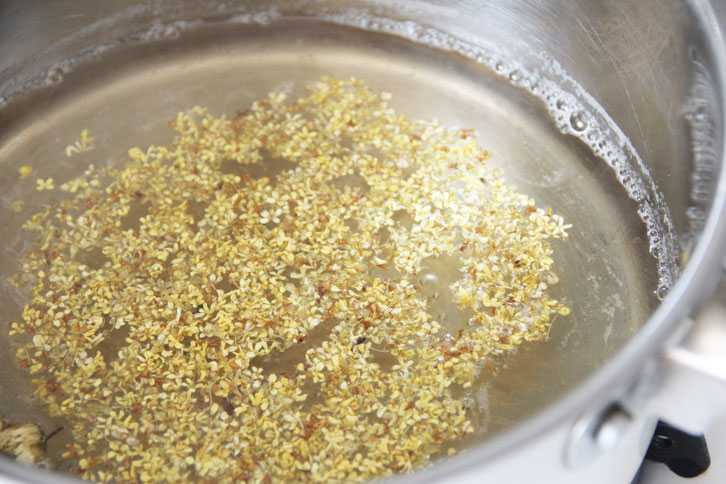 4. Divide the liquid between two containers. Flowers may be strained out if desired.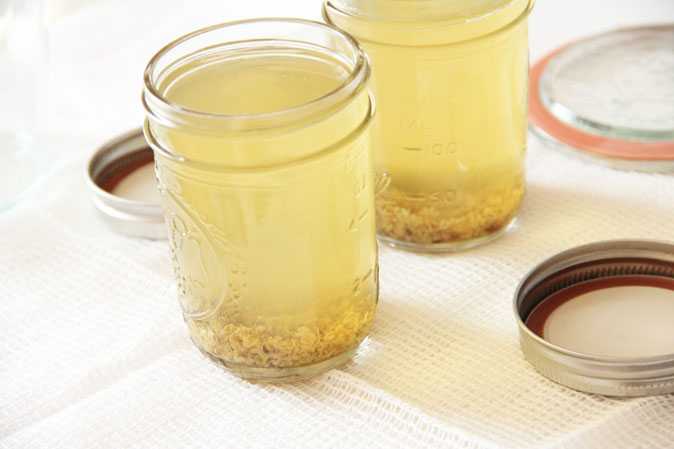 5. Put into refrigerator for several hours until agar has set and cooled.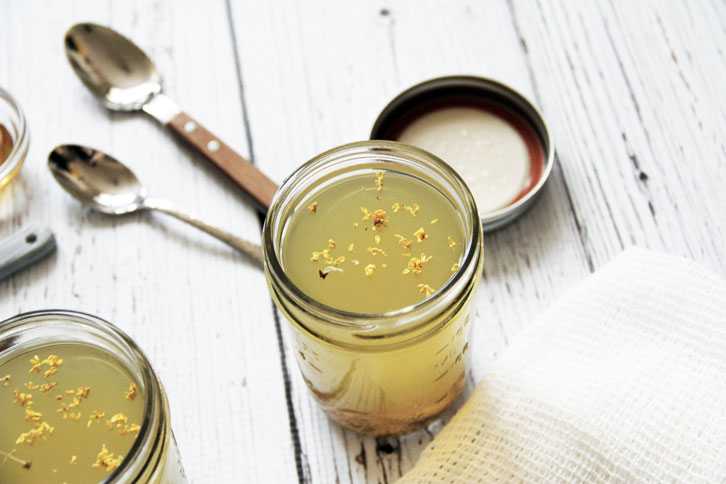 Ingredients
(makes 2 jars)
2 teaspoons agar
2 cups water
3 tablespoons honey
1 tablespoon dry osmanthus
4 chrysanthemum buds