Vegetarian Stir-fry Noodles
I love vegetarian stir-fry noodles because it tastes good even without all the meat, and that's not something you can say for all dishes. As you see in the video, it was a staple recipe my mom would make whenever we did potluck and had to bring a dish over to someone's house or at barbeques because the noodles would serve as the perfect base for maybe other types of protein. It's great for when you're having guests over and you don't know their food preferences because this dish covers all the bases - crunch from the vegetables, savory meatiness from the shitake mushrooms and just an all over filling meal with Asian flavors that's not too heavy and leaves you wanting more.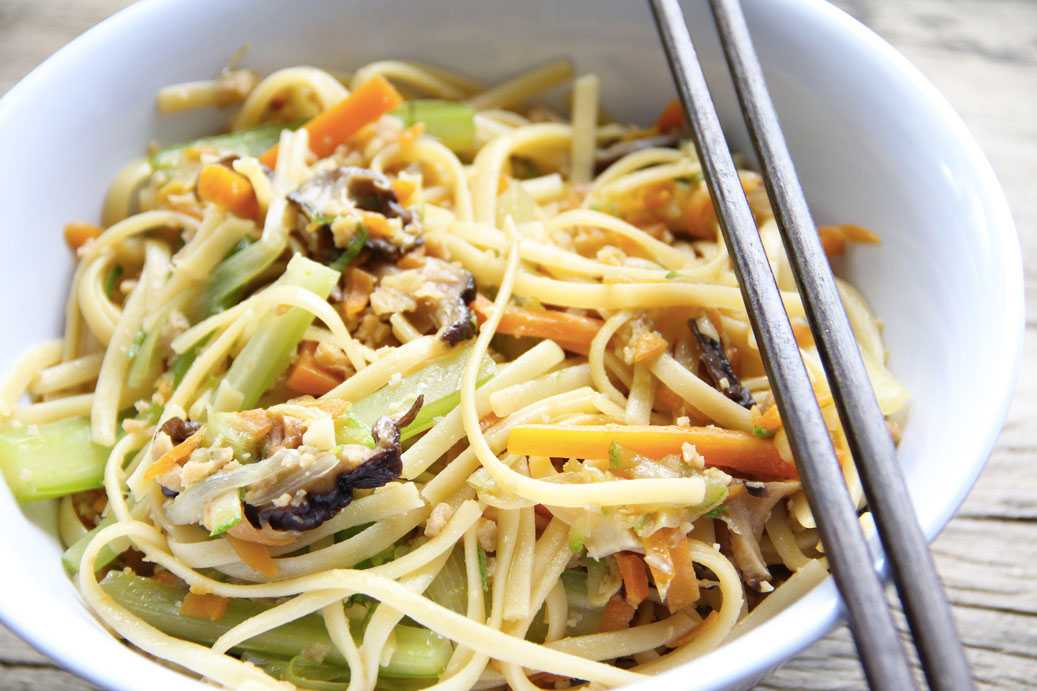 You can use any vegetables you want in this dish, but I find the celery to be quite integral because it does give crunch and contrast against the softer stir-fry noodles. The dried shitake mushrooms are also a must as well. Make sure they are the dried kind because it has a meatier texture and also a lot more concentrated flavor.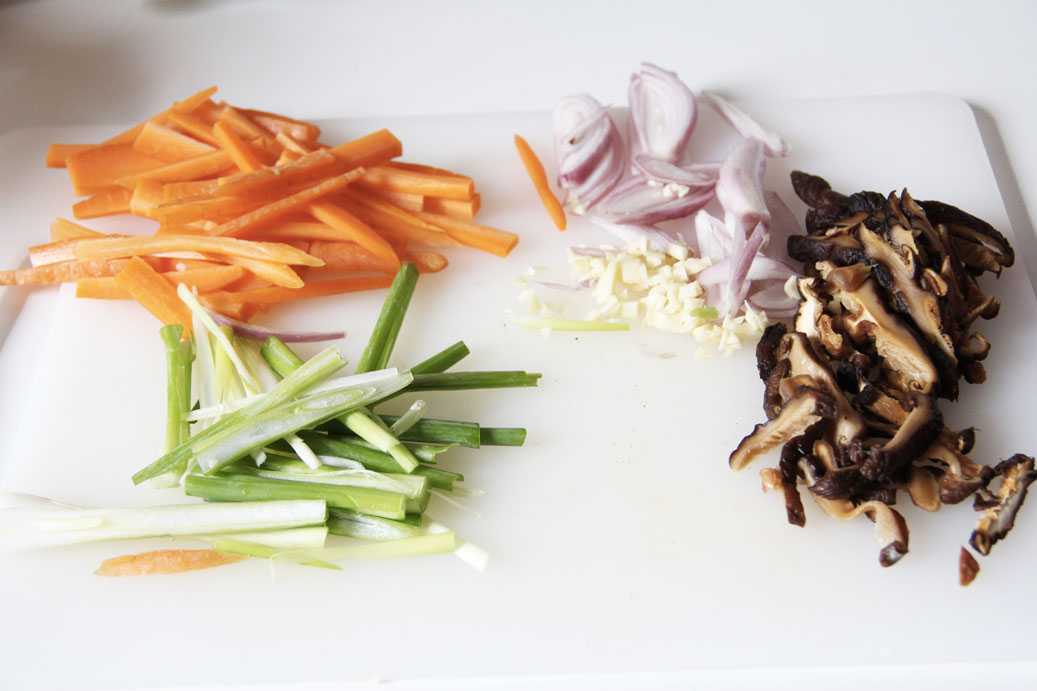 As with any stir-fry, preparation is key as the dish cooks up quite quickly. It's actually a nice recipe for a party because you can cut up and prepare the ingredients ahead of time. Then come time for the party, everything comes together in 10-15 minutes.