Vegan 'Luo Mai Gai' - Steamed Sticky Rice in Lotus Leaf Dim Sum
If I had a favorite dim sum item I ordered as a kid, it would be "luo mai gai"
sticky rice filled with chicken, mushrooms and Chinese sausage all wrapped and perfumed in a lotus leaf. I loved luo mai gai-s because they were substantial, kept me full and had all of these wonderful treasures inside. I could always tell when the carts were bringing them by because it smelled of fragrant lotus leaves.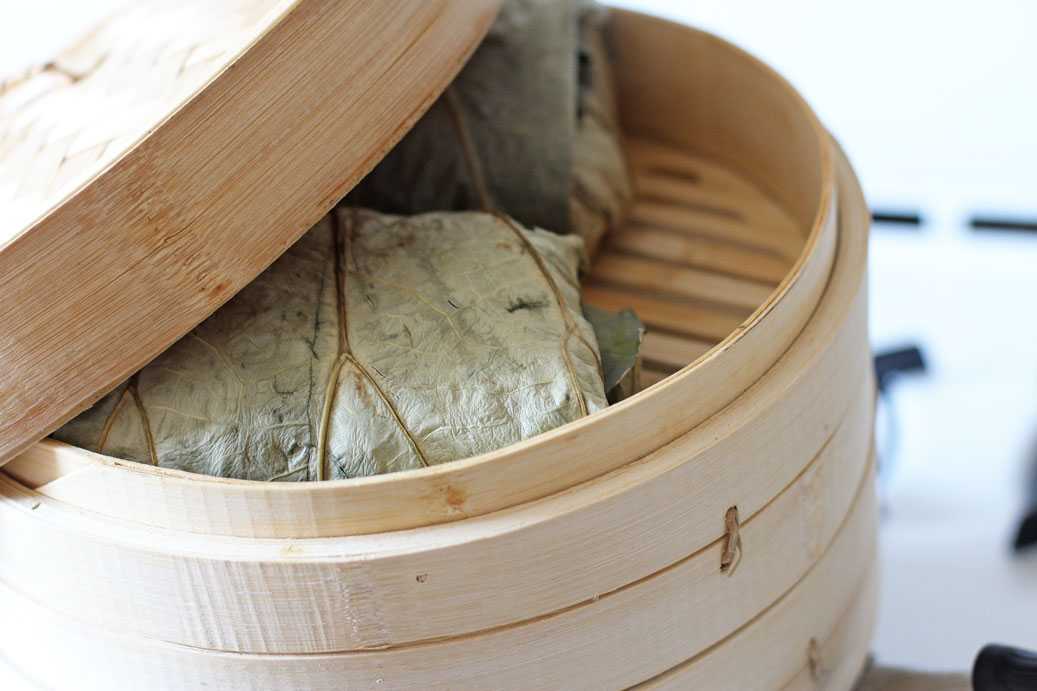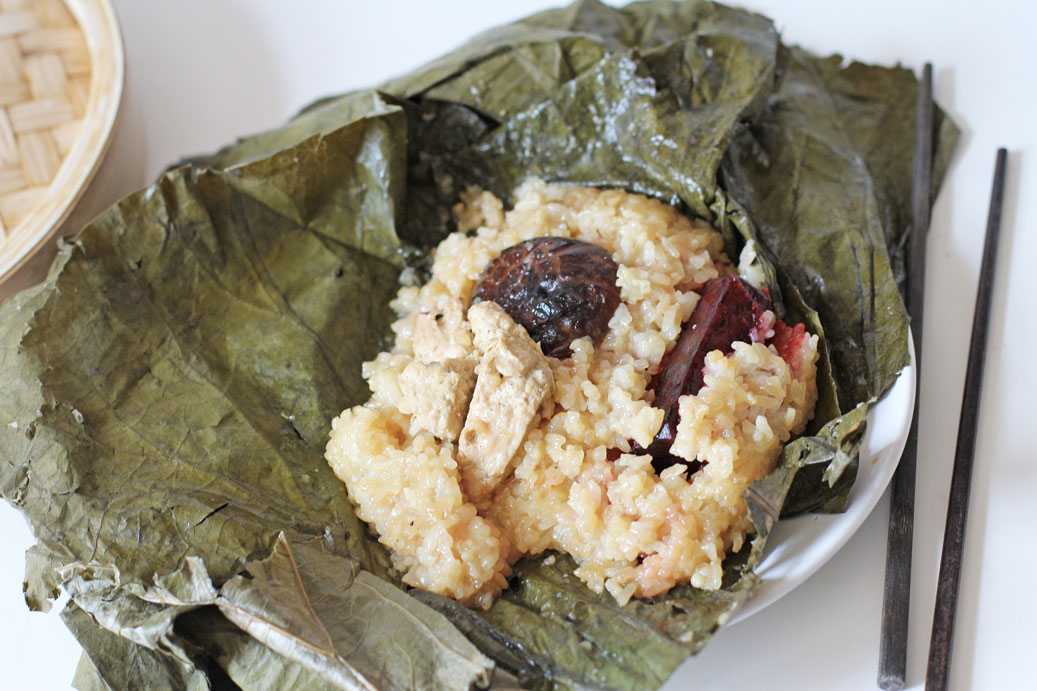 It is important to actually use three parts sticky rice to one part long grain rice in this recipe because sticky rice gets overly soft especially because it is cooked twice. Having the long grain gives the rice texture, which is more appetizing.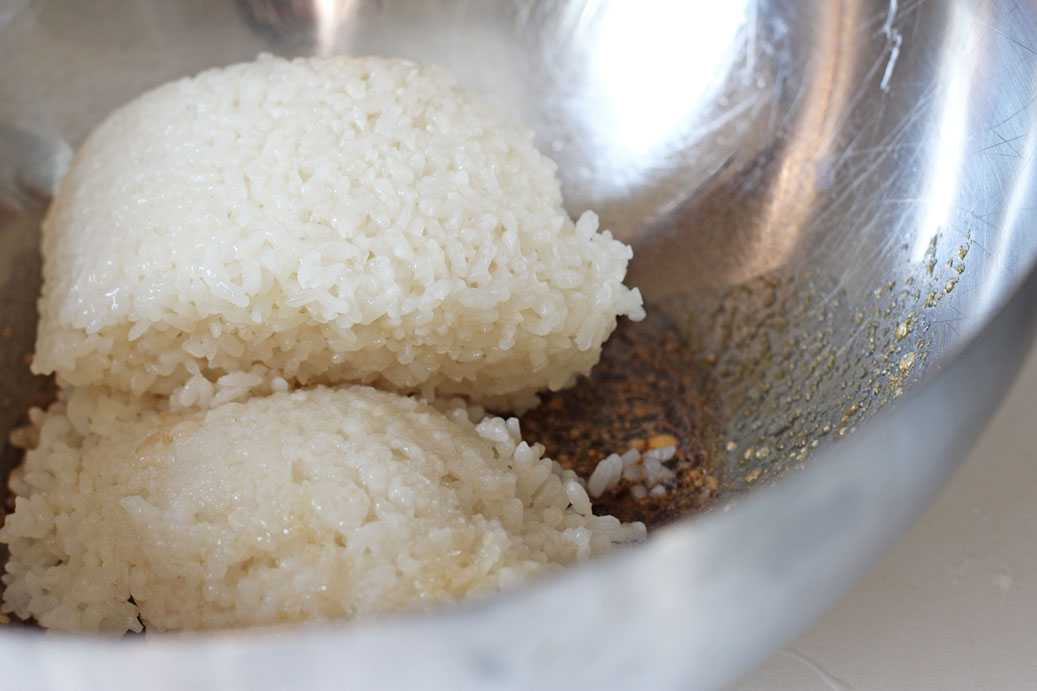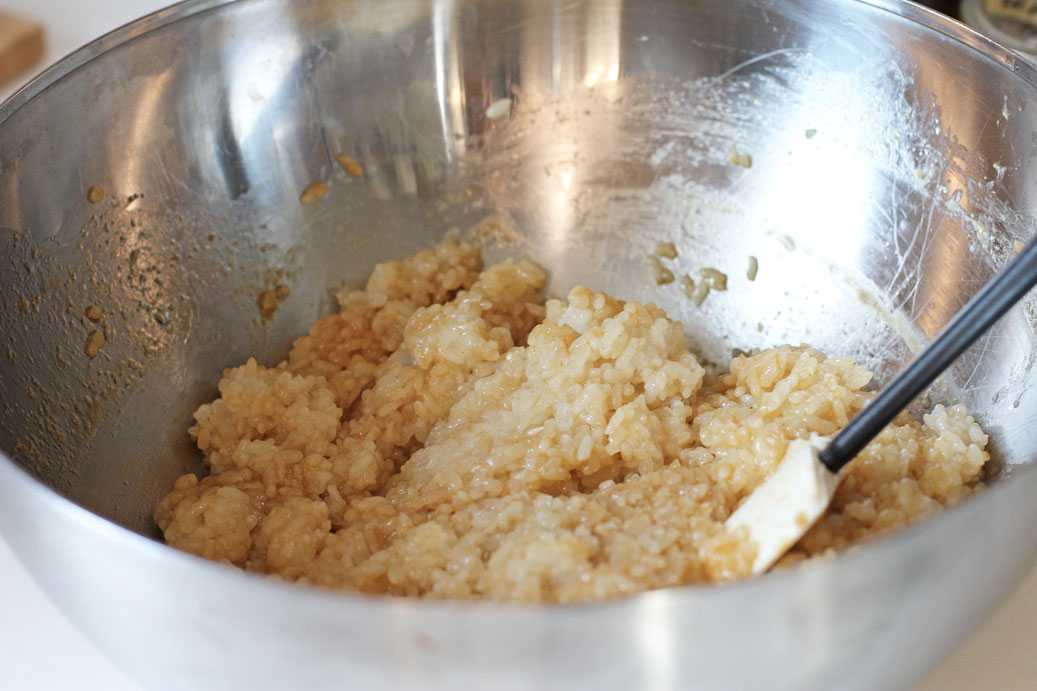 In terms of meat substitutes, I ended up using Gardein's Chicken Strips, which are one of my favorite because it really holds its shape throughout the cooking process. Instead of Chinese lap cheong, I opted for beets, which mimic the red color and slight sweetness of lap cheong, but it does bleed through, so that can easily be substituted for a vegan sausage.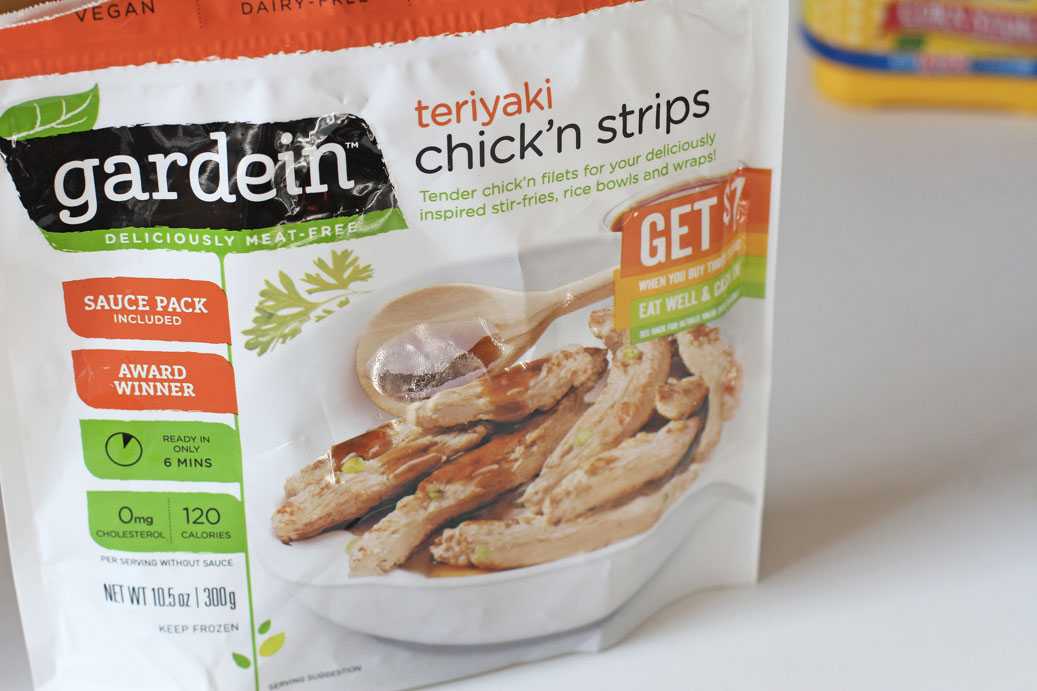 Below are the steps for how to wrap the lotus leaf packages. It is important to use two layers because there can be small holes in the lotus leaves and you don't want the sauces from the rice to leak out.