Vegan Korean Honey Butter Fried Chicken and Waffles
I credit the original honey butter fried chicken to the great Maangchi. I love watching her videos and all of her recipes are hella delicious. Naturally, I thought for "international chicken day" - a day of collaboration between me and several other YouTubers that I could veganize this recipe and add a waffle in their to mix in a little southern flair.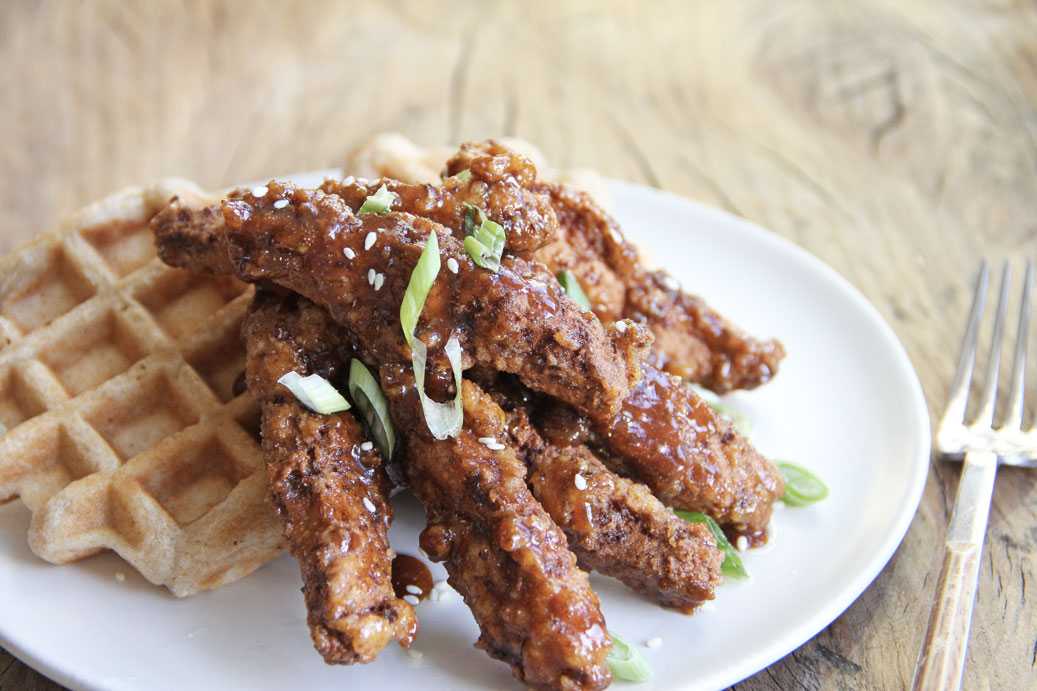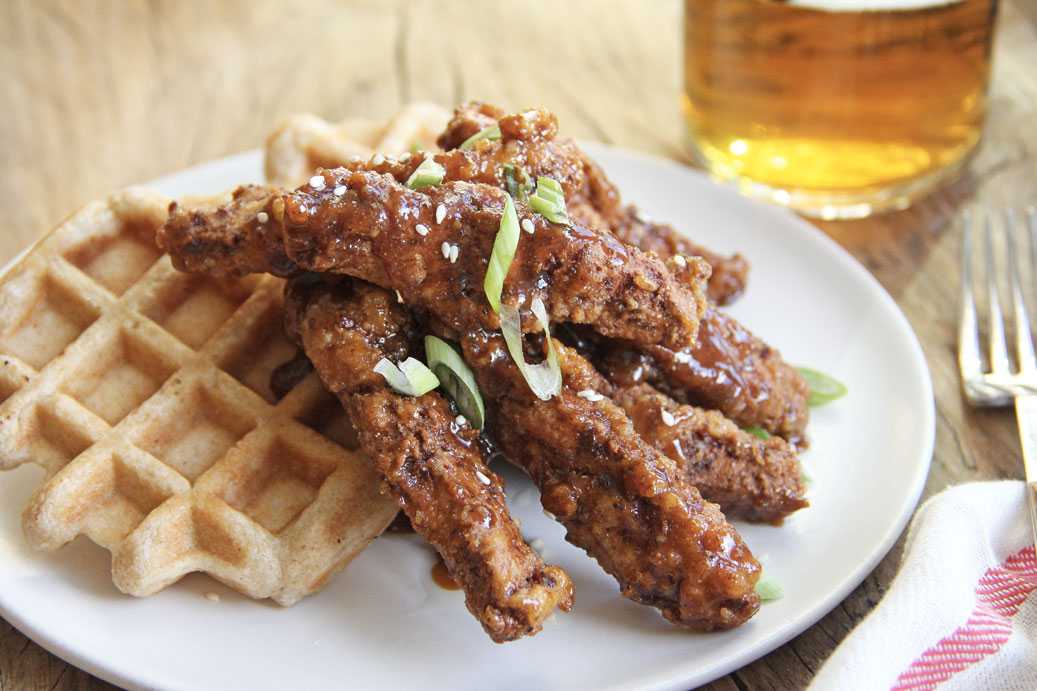 Double-fried is key to the crispiness of any Korean fried chicken recipe. This recipe is no different. Usually you fry at a slightly lower temperature for the first round and then fry quickly at a higher temperature the second round.