Vegan Chinese Turnip Cakes
It's almost Chinese New Year and during the 2-week break that most Chinese students and workers get in China, they will enjoy a plethora of foods all signaling good fortune.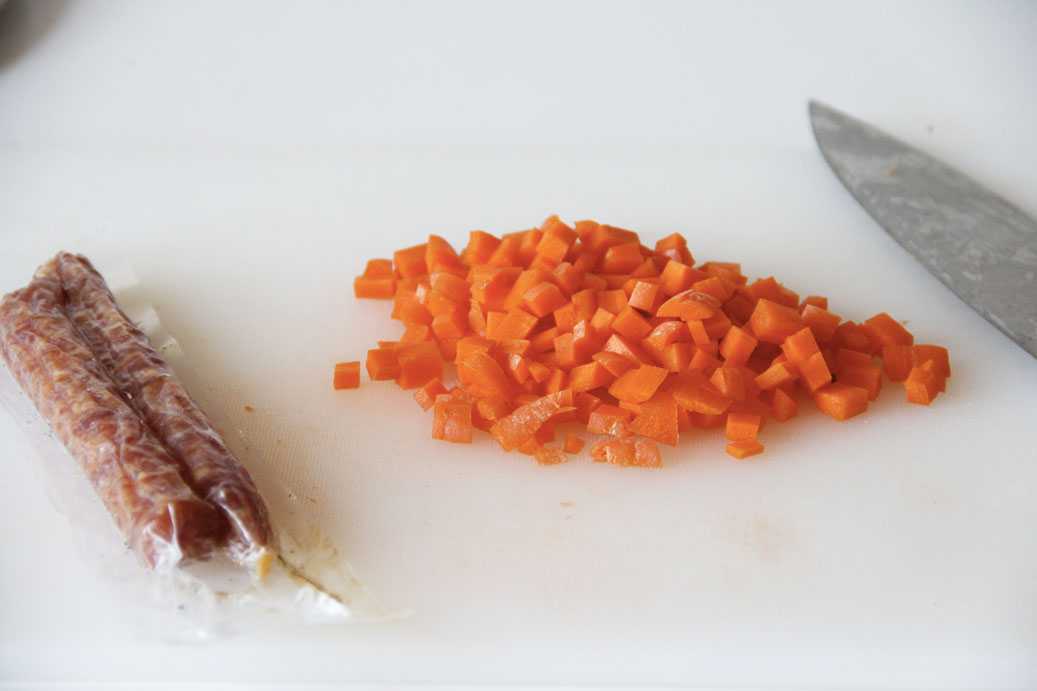 Turnip cakes are one of these foods. For many people, this is the pan-fried treat you'll see at dim sum. Traditionally, it is made with Chinese Lap Cheong sausages and dried shrimp, but I've substituted savory carrots and textured vegetable protein, among a bunch of other fillings to this recipe.
This "cake" is essentially bits of vegetables and filling mixed into a batter of rice flour and water, so the texture will not be like cake in the western sense. Many recipes will actually pre-cook the rice batter before steaming the entire cake, but I actually find you get a softer product if you don't pre-cook the batter.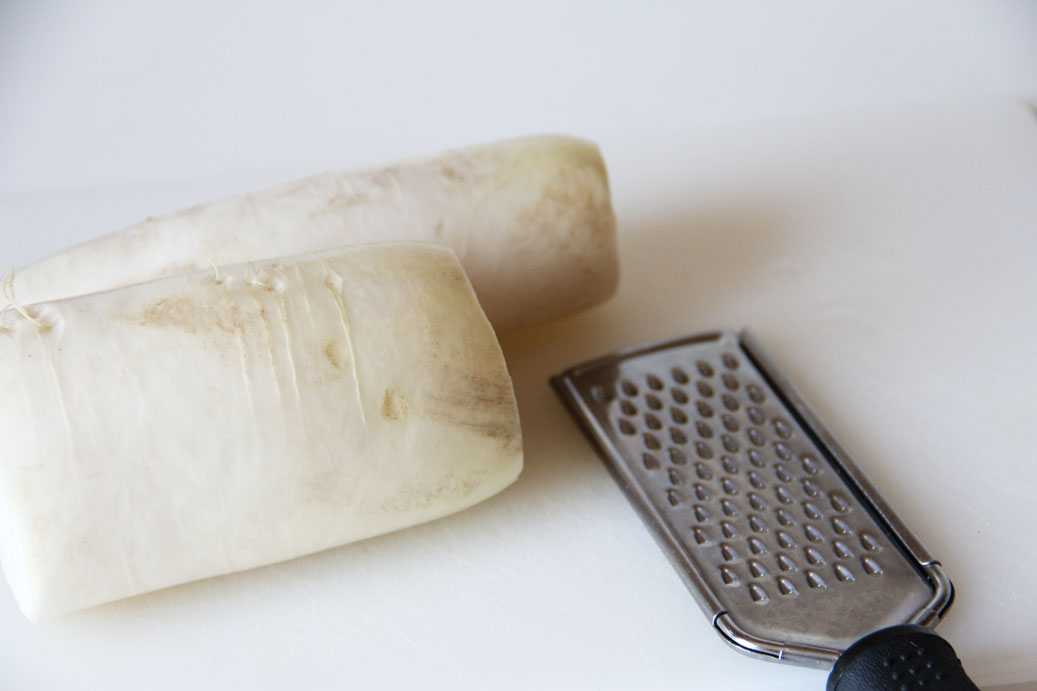 In terms of how fine you want to shred your daikon radish, it's really up to you. Some people love bigger chunks of radish in their cake, so you may not even need to shred. I will say that if you make the shreds too fine, the radishes sort of mix into the rice flour and can make the cake taste too chunky, rather than have tender pockets of the rice batter and chunks of steamed radish throughout.