Tofu Poke Bowl
I'm not sure if there is a poké craze in your city, but there certainly is one here in Cambridge. Poké, if you are not familiar, is a raw fish salad served in Hawaii. The fish of choice is usually tuna, though salmon is popular as well. It is marinated in a soy, sesame sauce, which complements the fish very well.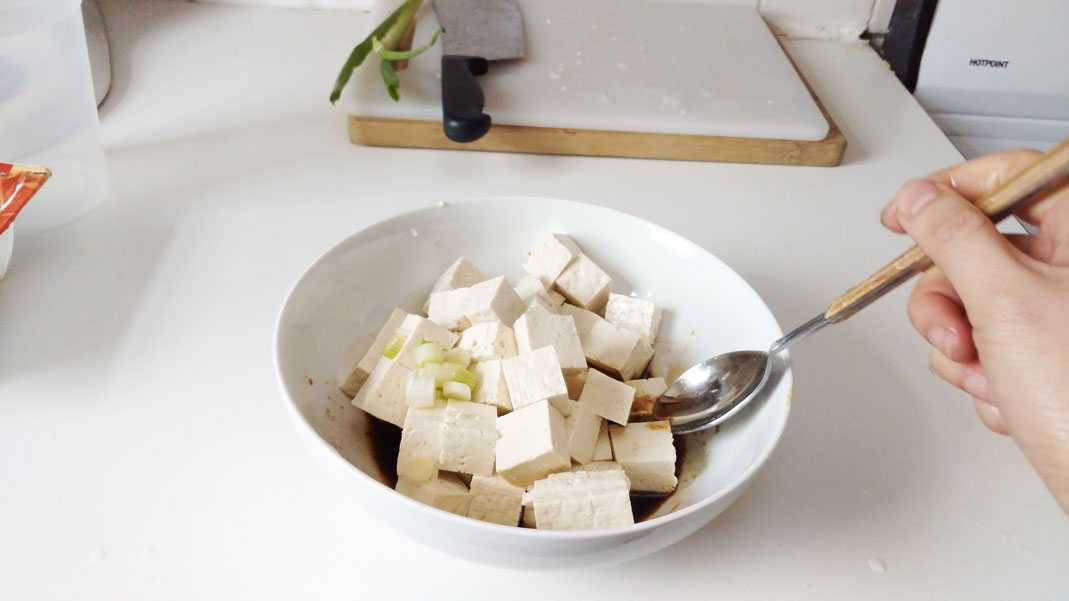 Anyhow, I realized this dish worked exceptionally well with tofu as well. Because fresh raw fish doesn't have a ton of flavor, tofu and its soft - almost raw fish-like texture was the perfect fill-in.
Tips: So I find that the best tofu poké shops marinate their tofu well, meaning the tofu has completely soaked in the soy and sesame marinade. To do that, you need to first press out the liquid in the tofu by placing it between sheets of paper towel for a few hours. It will then be more able to absorb whatever marinade you give it.