Spicy Kimchi Poutine - Vegan
I think I've created the ultimate recipe for those of you who love Korean food and I guess poutine. I had been trying Chi Kitchen's vegan kimchi, and was thinking up some new and creative recipes to apply the kimchi to. Anyways, I settled on poutine. It's not a dish you would think of putting kimchi on and the results were delicious.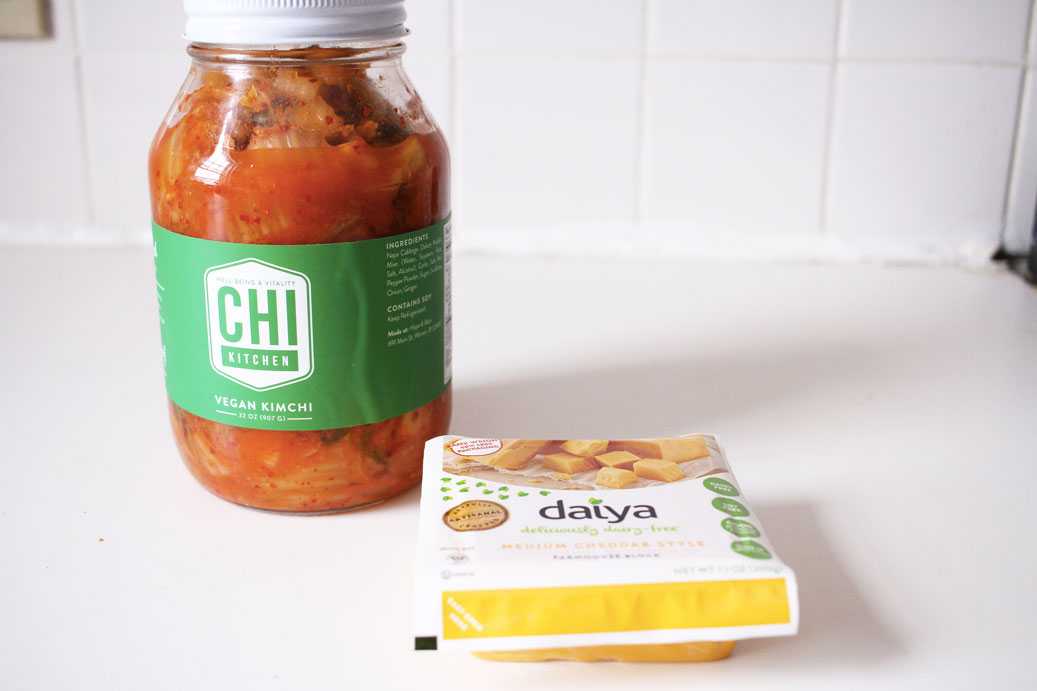 So, I doubt there are vegan cheese curds sold at the supermarket, and I was too lazy to make any. But I did find some non-shredded Daiya cheese at the grocery store and so decided on using that. As mentioned in the video, big chunks of Daiya don't tend to melt well, so I would say if you wanted your cheese to be nice and melted, shred it first.